Our Services
Local Telephone
Long Distance
High Speed Broadband Internet – Fiber-to-the-Home
4G LTE Wireless Internet
Cable Television
Computer Repair and Technical Support 
Local Telephone Service
BWTelcom's local service network hits close to home with an amazing value. For your convenience, we also provide valued-added services such as call waiting, caller ID, voice mail, and much more, all at a low cost.
We proudly supply all of your telecommunications needs. BWTelcom offers a variety of cordless, desk, and wall-style phones with a complete range of custom calling features such as caller ID, two-line, and external speakers.
In addition, we offer a wide range of accessories such as coil cords, silver satins, message waiting indicators, T-adaptors, caller ID boxes, and more. If you need an item that is not listed here, we will gladly special order a custom package for you.
A prepayment is required for telephone service which includes an installation fee, at least one month's service charges and applicable surcharges.
Long Distance Services
BWTelcom Long Distance is easy to apply for, easy to use, and easy to understand. In order to provide the best possible long distance services for our valued customers, we offer several competitive plans: Long Distance
Go the distance for just 13¢ a minute—anytime, any day, anywhere in the United States including Alaska and Hawaii. The BWTelcom Long Distance plan has no program fees, so you can concentrate on communicating with friends, relatives, and business associates, all for one simple rate. Make the switch to BWTelcom's Long Distance plan and start saving today!
Toll-Free (800) Number
BWTelcom also offers toll-free service, which means the person who receives the call pays for the call. This is perfect for keeping in touch with family or friends, especially college students, without the hassle of high-cost collect calls.
Monthly fee is $5 plus 12 cents per minute.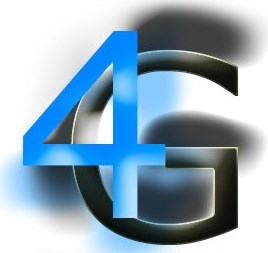 What is LTE?
LTE, or Long Term Evolution, is the global standard for the fourth generation of mobile networks (4G). LTE offers the capacity and the speed to handle a rapid increase in data traffic.
What are the advantages with LTE for users?
LTE gives a superior user experience when it comes to stability, output and latency. Latency is an expression of how much time it takes for a packet of data to get from one designated point to another.
Computer Repair
If your computer is giving you headaches, BWTelcom is the place to call. BWTelcom has highly trained and experienced computer technicians on staff to help you with all of your computer repair needs. Call BWTelcom if you need assistance with:
Computer Assistance and Setup
Virus Removal
Commercial and Residential Network Setup
Hardware and Software Installation
Data Recovery and Data Transfer
Remote Computer Repair
Cable Television
BWTelcom offers cable television service to Benkelman, Wauneta, and Haigler, Nebraska. We bring you the world of entertainment with sports, news, movies, children's programming, educational programming, and much more. BWTelcom has all of your favorite local and cable channels, including many in superior HD* quality.
A prepayment is required for cable service which includes an installation fee, at least one month's service charges and applicable surcharges.
*Customer must have an HD, or High-Definiton, television to enjoy HD programming